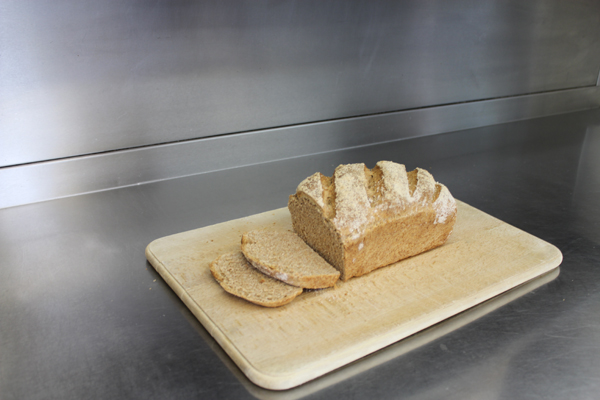 Ingredients
Makes 1 1lb Loaf
500g Organic Spelt Flour
½ Tsp Salt
20g Dried Yeast
1 Tsp Organic Raw Cane Sugar
1 Tbsp Organic Extra Virgin Olive Oil
300ml Warm Water
Method
Place the dried ingredients into a large mixing bowl & stir together.

Add the olive oil & rub into the dried mixture until no lumps are left.

Slowly add the water to the dried ingredients & mix well, knead for 10 minutes until a smooth dough is formed.

Place the dough back into the mixing bowl, cover with a clean damp tea towel & leave in a warm place to prove until the mixture has doubled in size.

Once the dough has proved then remove from the mixing bowl & knead for a further 5 minutes, place into a 1lb loaf tin, dust with spelt flour & score the top with 5 diagonal lines.

Place the loaf tin in a warm place & allow to prove for 25-30 minutes.

Once proved bake at gas mark 5 for 40-45 minutes.

Allow the loaf to rest in the tin for 5 minutes before removing & placing onto a wire rack to cool.